C

URRENT

P

ROJECTS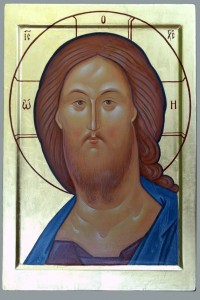 Most recently in 2016, I am privileged to serve as a spiritual director, expanding my practice to facilitate what I love to do the most: serve others' transformation.
For more information about my approach to this sacred encounter, see my spiritual direction page here.
Along with serving as a spiritual director, I recently edited and revised Ann Kessler, O.S.B.'s previously published Benedictine Men and Women of Courage: Roots and History  published late 2014.
I worked with  Jeanne Ranek, O.S.B.,on a workshop, "Roots and Ladders: Benedictine Monasticism and the Integral Christian Future—Patterning a Dialogue." The workshop was offered as a pre-conference event at the  Integral Theory Conference 2013: Connecting the Integral Kosmopolitan on July 18, 2013, and was well attended by individuals from diverse religious and academic backgrounds. An insightful recap of a few of our main themes is recorded on the Evolutionary Landscapes blog. We jump right into our conversation with essayist-blogger Jeremy Johnson in this 15 minute clip:
My interest in the ground-breaking thought of Canadian Jesuit philosopher-theologian Bernard J.F. Lonergan continues to amplify and expand after my presentation, "Conscious Cosmopolis: Bernard J.F. Lonergan's Critical Realism as a Complementary Approach to Integral Theory." I presented this paper exploring the importance and relevance of Lonergan's critical realism to Integral Theory and practice at the Integral Theory Conference 2013: Connecting the Integral Kosmopolitan. I was honored by the Best Alternative to Integral Theory Paper award for this paper at the conference.